I am very excited! I got really good news today... REALLY good news. I had my appointment in Boston and spent more time with one of my doctor's ..well... assistant doctor...I guess. The assistant guy... (not Dr. McDreamy by the way)... did an assessment and examination...then I got to see my doctor... my PVNS guru...there is no fluid on my knee... My ligaments are in good shape.. no signs of arthritis... still a small amount of weakness in my quad, but overall... a healthy knee... a HEALTHY knee... a HEALTHY KNEE!!! Hard for me to believe...not that I am being pessimistic, but it really is hard for me to believe that it is healthy.... and here's the even better news... my doctor thinks PVNS is gone... G - O - N - E.. gone... I asked him if it was going to come back if he would already be able to tell... and he said that I would already be exhibiting symptoms... like swelling, significant pain, and would not have made the gains I have made.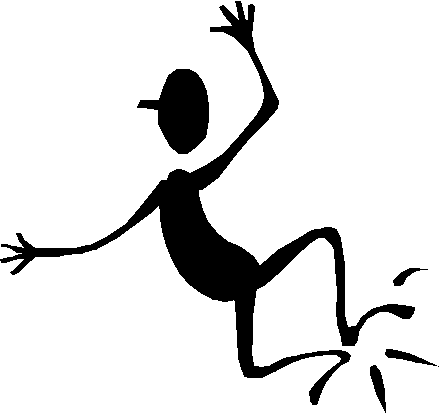 So... I was fully expecting to set up another appointment with him to have an MRI in either January or February... but he said that he doesn't think he needs to see me until July of '08... one year after surgery!!! He said I could have an MRI at that time or I could have one done locally in Jan. or Feb. and could send the results to him for him to read... and he said he would then call me to tell me that the MRI was clear of PVNS... which is what he anticipates... WOW... I was a little taken aback and didn't get to ask all of my questions... but feel like I got what I needed to know and may email him as a follow up just to get my answers... and again... to have in writing... that he really thinks PVNS is gone... I do trust him... he has years of experience with PVNS... he said today... with his 20 years of experience with it... he is confident that I will be fine. FINE... F - I -N - E Fine!

This is a bit overwhelming and is sinking in slowly... more as I write... my head is telling me to not accept this good news so easily.... But the rest of me.. my heart and soul WANTS to accept it.. NEEDS to accept it... to be able to not have to think about it...wow... I know that PVNS is tricky... and I don't for one second doubt its power and ability to command my life again... and knowing the way I work, my brain works... I will never 100% believe that it is never going to come back... never just is too risky of a word to use...... too risky. but... maybe when I work out and have a twinge of pain... I will attribute it to my workout...not PVNS.... when I wake up in the morning and feel stiff... maybe I will say it's because I am getting old, or the weather is bad...NOT that PVNS is back... wow...

I have only shared this news with my parents, sister, emailed one of my aunts, and talked to a few of my friends...when I was still at the hospital after my appointment I was able to talk to my parents and sister pretty easily and on the way home when talking to a couple of friends, it was easy to say... tonight after I had been home and started to relax a little...another friend called... my gym buddy... and asked how things went... her reaction... she got so excited for me... and it is starting to hit me... and I cried on the phone with her... from relief... is this really happening? Yes...It's almost like I felt when I was diagnosed with PVNS...well not exactly... but when I got my diagnosis it validated how I had been feeling and gave me a reason for feeling so much pain... and I was relieved that they knew what was wrong... and would be treated... Now... I am on the other side of that... I HAVE been treated... treated and maybe cured... it was really hard to type that word...because I don't want to curse myself...

My journey is not over. I still have a ways to go before I feel like I am back to myself... fully... but this means so much to me. I can get HEALTHY again... be ACTIVE again...how lucky am I??? What a whirlwind... phew...... A new beginning... like Spring..... so I am adding a picture of tulips... probably my favorite flowers... because they mean spring has arrived.... my spring.... in November!



BEAUTIFUL!